1. Introduction
Ferroalloys are critical materials for a sustainable metal industry and for economy. Macro to Nano Research Team (MtNT, Yücel's Group) is a research group which mainly deals with the optimization of processes in extractive metallurgy, valorization and recycling of metallurgical wastes and the synthesis of advanced ceramics. The research group has conducted projects which were supported by private companies across the world, by governmental funds and by the EU funds with local and European partner research groups and companies.
Production of ferroalloys and iron-based alloys have been important subjects to carry out projects for the research group over the last decades. Those are "Production of ferronickel from domestic lateritic ores", "Production of molybdenum containing iron based alloys via self-propagating high temperature synthesis", "Optimization of parameters of ferromolybdenum production via metallothermic reduction process", "Production of nickel pig iron from domestic lateritic ore", "Production of molybdenum, nickel, chromium containing iron based alloys via metallothermic process" and "Low carbon ferrochromium production from Eti Krom concentrate via SHS process" (Figure 1). In the present study, the results of the projects in question are summarized respectively [1,2,3,4,5,6,7,8].
Figure 1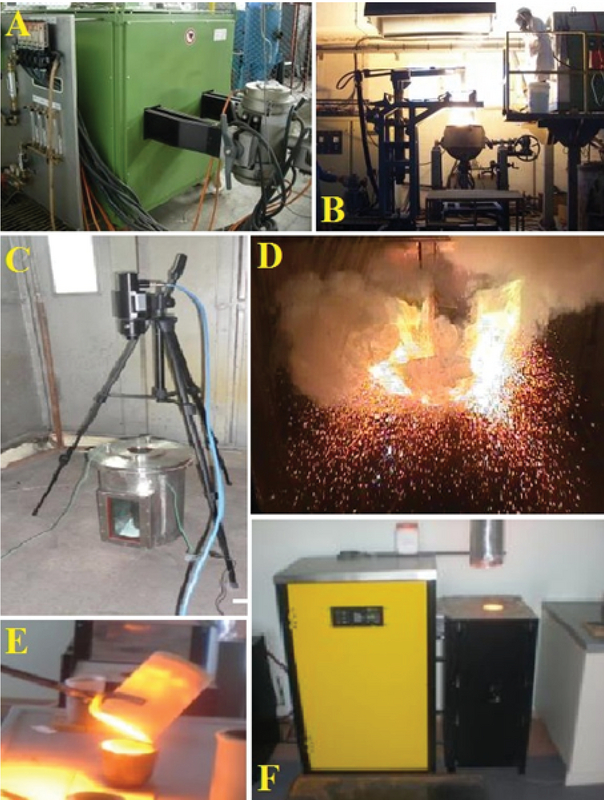 3. Conclusions
Several ferroalloys and iron-based alloys (such as FeNi, FeCr, FeMo, and nickel pig iron) were successfully produced via carbothermic and metallothermic reduction methods at ITU Metallurgical and Materials Engineering Department laboratories. The details of conducted experimental studies can be found in the references of this report.